free forever

No.1
Actionable Reporting

Academy

Learn everything you need to transform your numbers into actionable insights and join the ranks of top professionals for free.
Course Curriculum

Master

Actionable Reporting

with our trusted step-by-step approach.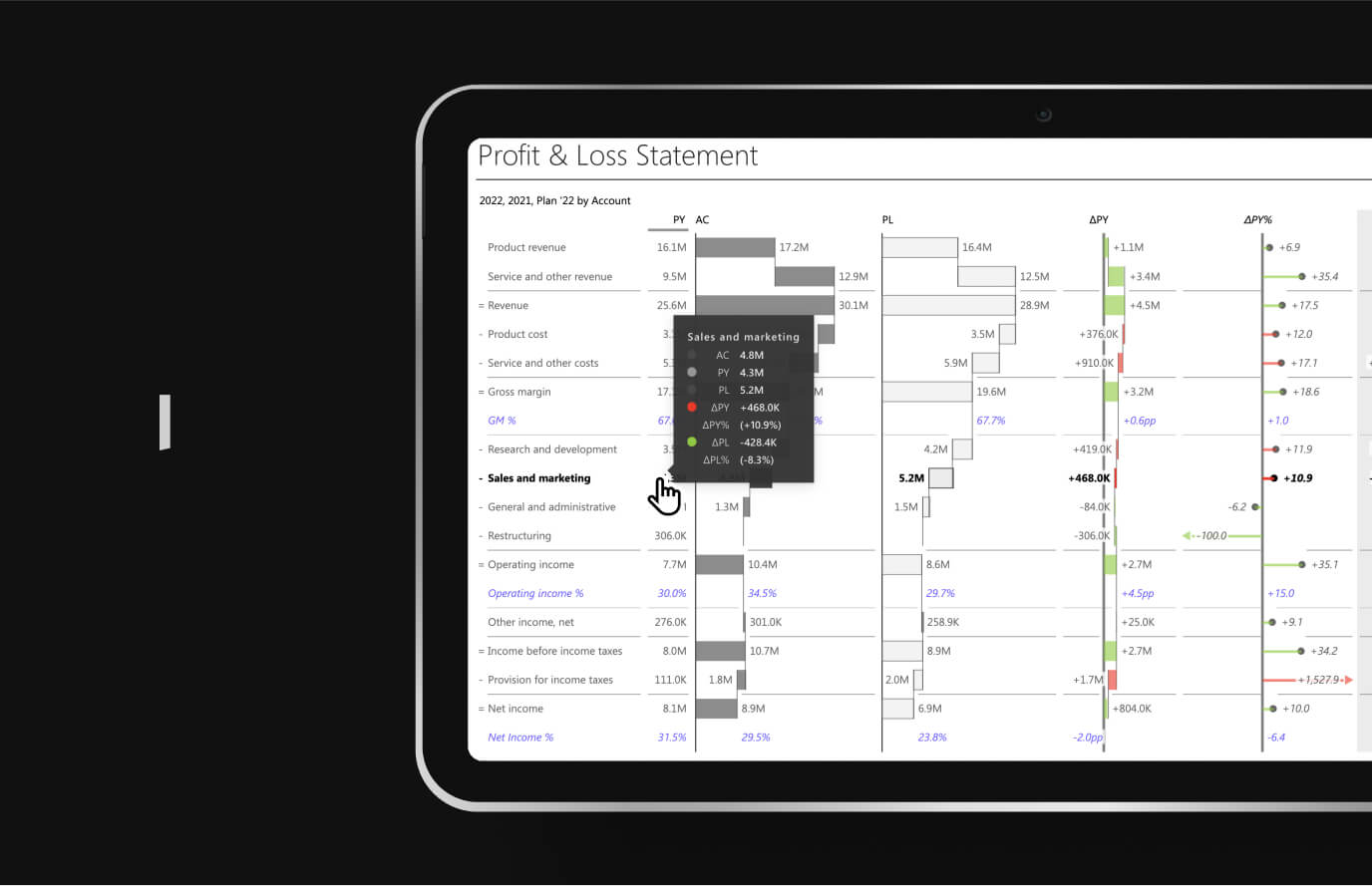 Module 1

Understand Actionable Reporting
Get to know the basics of data viz best practices, discover Zebra BI visuals and create your first report.
Learn More

What you will learn?

Understanding the concepts of data viz, IBCS and Actionable Reporting

Learning how to use state-of-the-art Zebra BI visuals

Importing the visuals to Power BI and getting started

Making your first simple yet actionable Zebra BI report

Building your first Zebra BI financial report

Transforming bad Power BI reports into insightful ones

Overview of the main features of Zebra BI visuals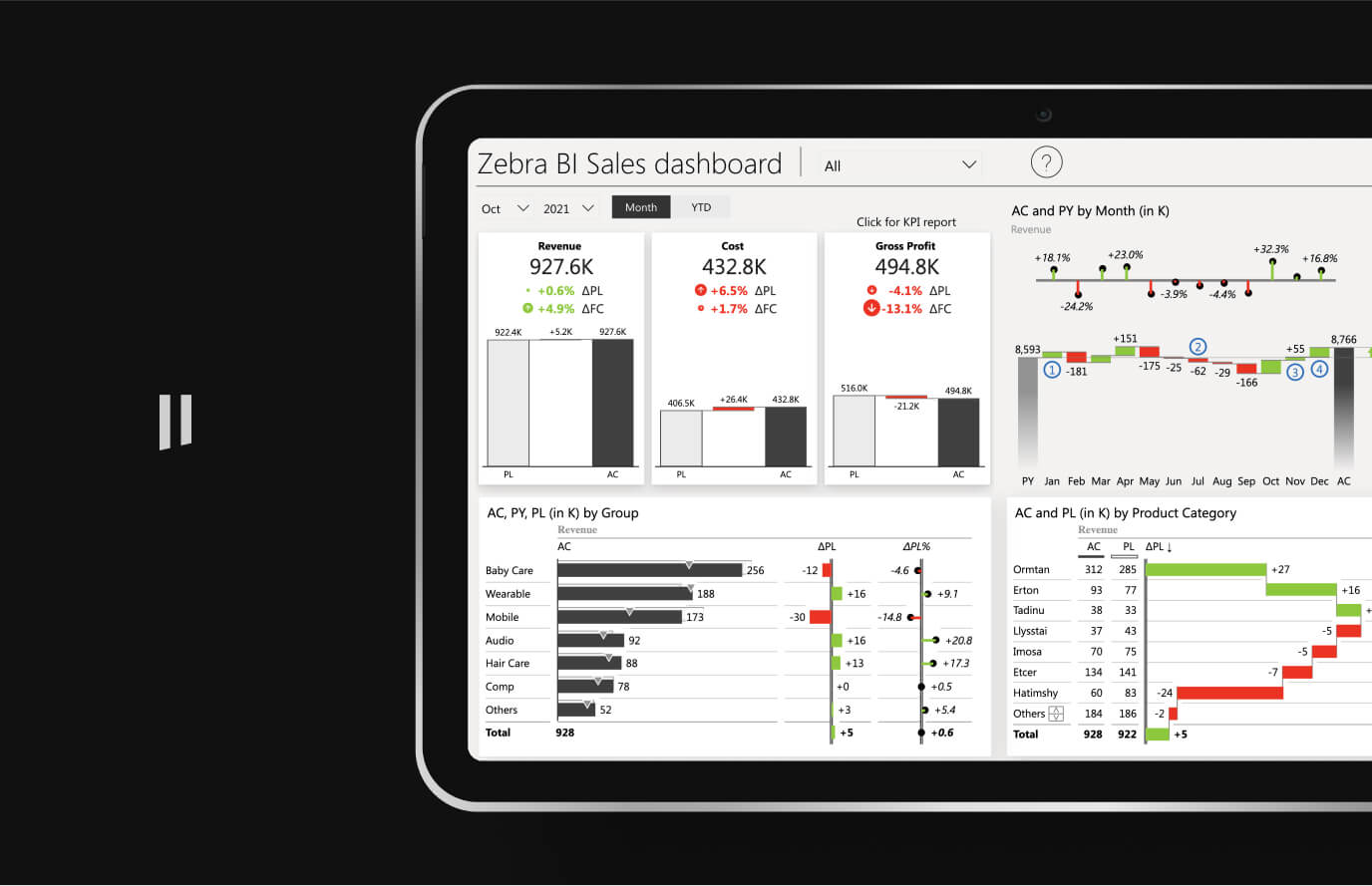 Module 2

Publish your first WOW report
Learn how to craft a jaw-dropping advanced report that will impress your managers.
Learn More

What you will learn

Designing a dashboard based on the latest reporting best practices

Designing an effective landing/overview page with game-changing features

Creating insightful detail and trend report pages

Adding report navigation

Setting up a drill-through page

Operating with the Top N + Others feature

Making the best use of tooltips

Applying the sorting feature

Managing interactions with slicers & filters

Publishing to the Power BI Service and sharing with others

Module 3

Get next-level reporting skills
Learn about the data modeling basics and advanced features which are particularly useful for financial reports.
Learn More

What you will learn?

The power of data modeling

Understanding key data modeling concepts and applying them to your reports

The value of the calendar table and how to create it

Understanding measures and using them in your reports

Solving the typical financial reporting problems

Increasing report flexibility with different calculation elements

Using formula calculations

Creating custom calculated columns

Using single-measure waterfall charts

Comparing KPIs with scaled groups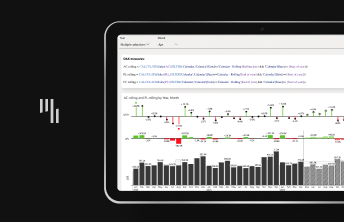 MODULE 4

For Enterprise Only

Achieve technical mastery
Get to know the ins and outs of the technical aspect of reporting.
Coming Soon
What you will learn?

Using Fields parameters

Leveraging disconnected tables & making use of the SWITCH function

Working with bookmarks

Creating time intelligence measures for MTD, YTD and PY

Preparing a measure to calculate trends over short periods of time

Building a fiscal year calendar

Restructuring your data with the Unpivot Power query function

Cleaning your data model with Merge & Append Power query functions

Adding comments to the data model

Incorporating the discussed features to redesign your reports

MODULE 5

For Enterprise Only

Transform your business
Empower teams to collaborate on state-of-the-art reports & drive company-wide adoption.
Coming soon

What you will learn?

How the Power BI Service works

Facilitating the knowledge transfer to your end users

Empowering report viewers to interact with actionable reports

Creating and sharing personal bookmarks

Increasing productivity through different collaboration types

Adding insight and facilitating collaboration with integrated dynamic comments

Incorporating company branding and keeping consistent settings throughout your reports

Sharing the visuals across your organization

Testimonials

Take your career to the next level
Watching Zebra BI videos was a game changer for me in dashboard and report design! Thank you for always having great content!"

"Awesome reports. Lots of tricks inside, thanks to the Power BI and the Zebra BI visuals!"
"Zebra BI visuals enable you to build stunning P&L, CF, and BS statements with complex structures with ease. Very intuitive for developers and users. In my opinion the best solution for Financial Reporting structures."

"You guys are amazing! Thanks so much for the great content! Keep up the fantastic work!"
Trusted by the world's leading professionals
150,000+
data professionals leverage Zebra BI product and resources
3,000+
companies rely on our services and trust us with their businesses
114+
Countries from across the world use Zebra BI
LEARNING FRAMEWORK
Learn. Practice. Apply
.
Each lesson follows a proven learning methodology that focuses on getting you to take action.
Learn
Experience practical learning based on real-world business applications and set your own schedule that works best for you.
Practice
Solidify your knowledge through guided hands-on practice and take advantage of our extensive collection of resources.
Apply
Put your skills to work and transform your business with outstanding actionable data stories.
Every Lesson

Enroll Now

Educators
Learn from

top BI professionals


Stay ahead of the curve with the latest Actionable Reporting trends and insights from our team of experts at the Zebra BI Academy.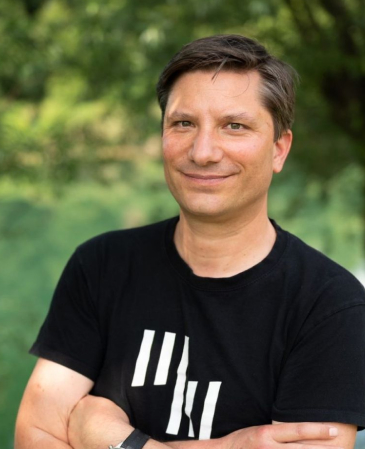 Andrej Lapajne
Founder & CEO
About Andrej

25 years of experience in business intelligence and software development and 20 years in consultation. Helping numerous international and regional companies achieve consistent and efficient internal reporting throughout the organization inspired him to build Zebra BI.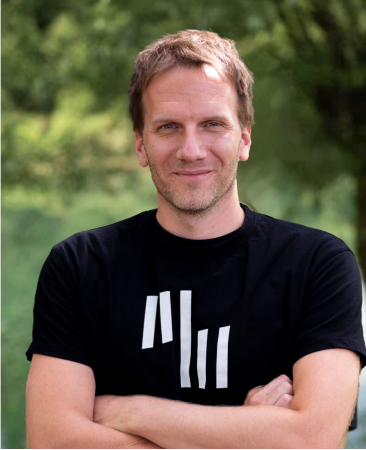 Tine Ozimic
Head of Customer Empowerment
About Tine

An experienced Business Intelligence Specialist and Business Analyst with a demonstrated history of working in data analytics. Skilled in data visualization and modeling, as well as business processes, he is also the Head of the Customer Empowerment team at Zebra BI.

Lili Alesnik
BI Specialist
About Lili

An experienced BI specialist with a demonstrated history of working with Power BI, Microsoft Excel, Customer Service, and SAP CRM in the telecommunications industry. She is a valuable member of the customer empowerment team working closely with Zebra BI clients and the content marketing team.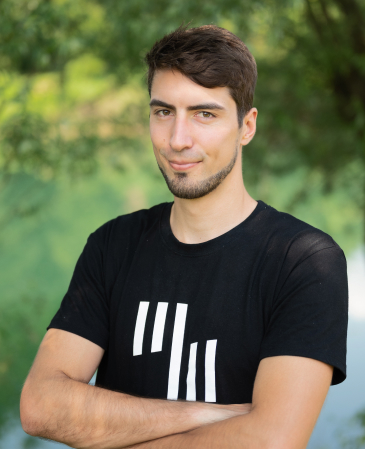 Mark Leskovsek
BI Specialist
About Mark

An experienced BI Intelligence Consultant with a demonstrated history of working in the computer software industry. He is skilled in Data Visualization, IBCS implementation, Customer Service, Microsoft Power Platform, Power BI, Excel, and Data Analysis Expressions (DAX). With many years of experience, he is also a vital member of Zebra BI's customer empowerment team.

Matej Gregorcic
BI Specialist
About Matej

An experienced Business Intelligence Consultant with a demonstrated history of working in the computer software industry. Skilled in Business Process, Business Intelligence, Analytical Skills, and Sales he is also the one in charge of Zebra BI's customer support communication.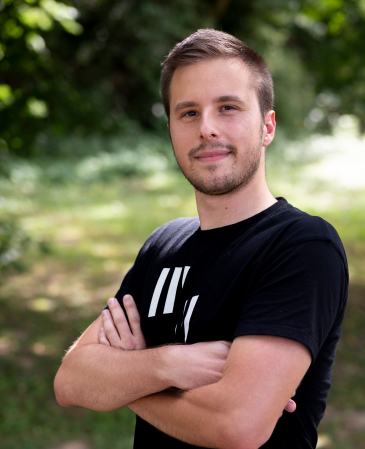 Rastko Veris
BI Specialist
About Rastko

A skilled BI specialist with a strong focus on Microsoft Excel. He has a strong history of working with change-driven businesses in the field of data visualization and reporting optimization.

action creates value
Why Zebra BI Academy?
Boost Your Career

Lessons are designed to equip you with the practical skills and knowledge in Actionable Reporting that will set you apart in the job market.
Lead The Revolution

Certification program recognizes and validates your expertise, giving you a competitive edge in the job market and helping you stand out.
Transform Your Business
Create reports that will help your company get business-critical insights in no time and blow your competition out of the water.
Personalized Learning

Courses are tailored to meet the unique needs of each learner, ensuring a customized learning experience that maximizes results.
Industry-Relevant Skills

Curriculum is designed to equip you with the skills and knowledge needed to succeed in today's fast-paced business environment.
Free of Charge
Zebra BI Academy offers top-quality education at no cost, ensuring that anyone can access our resources and benefit from our courses.
Boost Your Career

Make your reports stand out

Learn how to turn them into actionable data stories.
Enroll Now